Accent - the new resume & cover letter template
Sep 29, 2021
Hi there! We've just released Accent - the new resume template from our design & development team. This modern and eye-catching resume template has beautiful contrasting structure. It will be a great fit for jobs in tech, design or startups, so pick this now and start crafting your effective resume right away.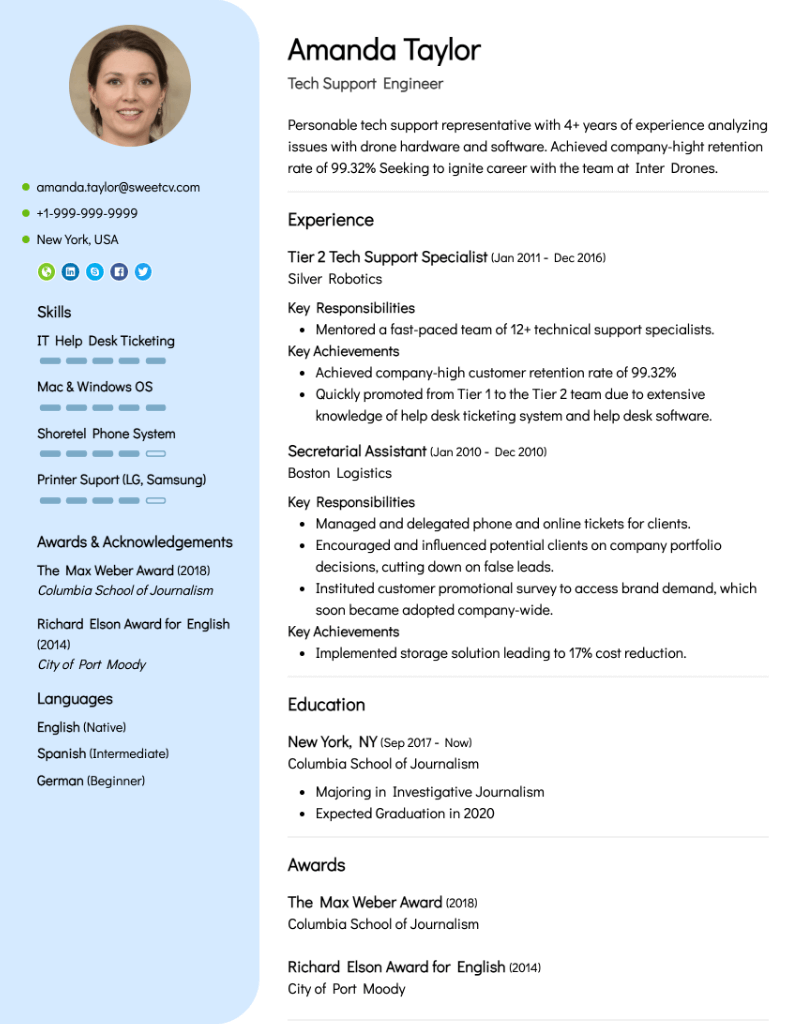 Stand out and get hired faster with our professional and field-tested resume templates!
New resume & cover letter template is arrived - meet Mate!
Sep 15, 2021
Some exciting news from our team: we've rolled out the new resume template called Mate. This single column resume template has attractive design to draw attention to your assets. Work history is the focus, the job title the selling point. With the right balance between creativity and tradition, Accent template have been optimized for readability and scanability.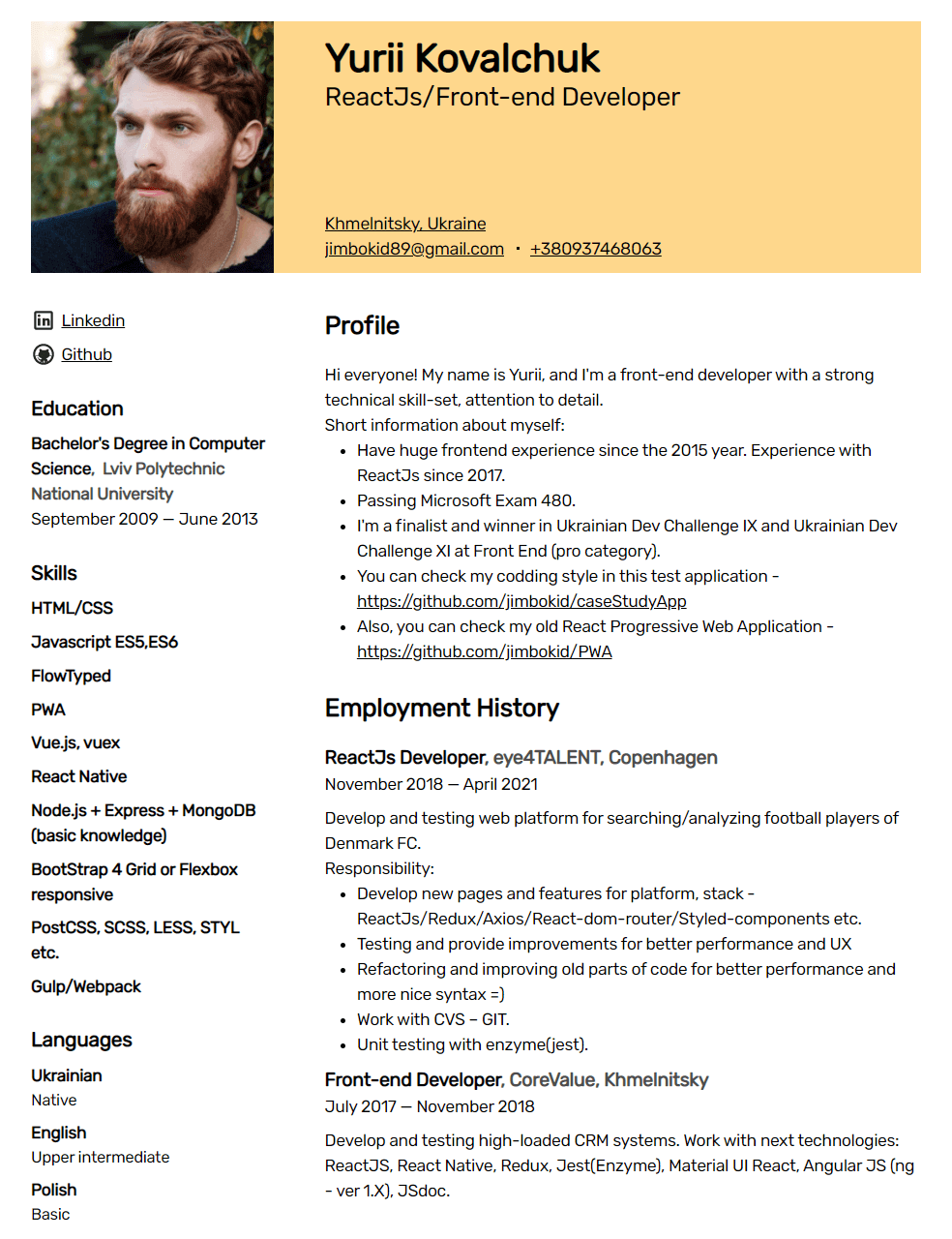 For more great resume templates - stay tuned to our updates page!
One click sign in/sign up by Google & Facebook
Apr 09, 2021
Hi! ?
Good news! Now it's easier than ever to sign in to SweetCV using your Google or Facebook accounts. We have received lots of request to enable this, and now it is ready to go!
Why It Matters
Now you can spend less time signing up for SweetCV account and start creating you resume instantly. Also it's quite often that users might forget their passwords and then can't quickly get back to editing their resumes.
Now we provide a one click registration/login to your account.
Have you already signed up via email?
Not a problem. If it's a Google's email you can just use "Sign in by Google" choosing the same email in the consent screen, so that we can match your profiles and get you in your existing account with all of your resumes & cover letters. The same for Facebook, if your FB email matches the one you used to register you SweetCV account earlier - you're ready to go.
Coming Soon
We're going to extend the supported login providers with LinkedIn very soon, stay tuned for more updates and have a wonderful day! ?